Summary:
Overwhelmed prospects don't take action. Most subscription marketers overwhelm prospects by including a long list of features and benefits within lead generation advertising.
Meanwhile, the most successful subscription brands focus their advertising on one key benefit.
Increase your subscription revenue growth by focusing your lead generation ads on one benefit to generate traffic to your subscription sign-up pages. Then, once your prospect becomes a subscriber your onboarding journey gets them engaged in your full range of offerings.
By Robert Skrob, Be Unleavable
Most subscription marketers try to tell their entire story. Their ads attempt to pack-in a full range of benefits to appeal to as many people as possible.
Subscription businesses with a wide range of offerings are the biggest offenders.
Here are two ads by Beachbody On Demand. These attempt to illustrate the width and breath of their entire catalog.
These are typical of 95% of what subscription businesses do, whether SaaS, publishers, digital access or subscription boxes.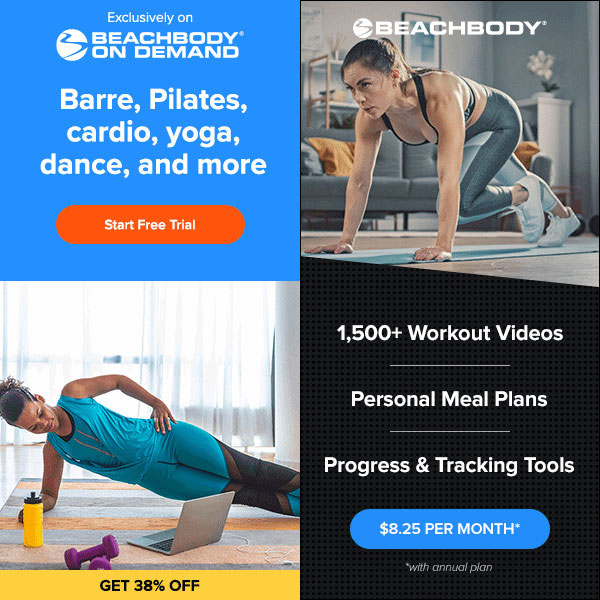 Contrast this approach with this Facebook ad from Beauty Pie.
Beauty Pie offers premium cosmetics and skin care products at discounted prices to members. While a lot of Beauty Pie advertising focuses on the price savings this ad features one key benefit, Triple Ha Lipopeptide Serum.
The current leader of the one benefit advertising movement is Netflix. As they debuted new content they understood that each piece of content must be promoted to grow its perceived value.
When subscribers scroll through a bunch of tiles without recognizing it as "good," they'll quit scrolling and cancel. However, as subscribers see a show advertised in a magazine, subway station and/or a digital ads, they are more likely to give it a try because they recognize it and want to discover what it's all about.
Netflix pioneered this approach with House of Cards.
They perfected it with Orange is the New Black.
By advertising individual shows, Netflix positioned themselves as the place where you can watch the shows your friends are talking about. Netflix makes you into an "insider" enjoying revolutionary programming. And, you can join the fun conversations about what's happening to the characters within the show.
Recently Netflix continued this approach with the show that surpassed all previous releases, The Queen's Gambit.
Often subscription businesses struggle to identify one benefit to feature. They become bogged down in benefit creep within their advertising.
Check out these digital ads from Costco.
Costco has thousands of products within their stores. If they can identify one or two deals to focus on, then any subscription business can identify a benefit that will attract traffic.
For publishers with a library of content, here's an example by Drumeo.
Drumeo is site that will teach you how to play the drums. They have thousands of hours of content within their library.
However, their ad promotes one feature, drum licks by the late, great John Bonham as the one feature to attract traffic to their site.
But what about Disney+? Notice how Disney+ ads are suffering from benefit creep?
What if Disney+ ads focused on the Mandalorian? Or, if their advertising focused on Loki? Or, one Marvel movie?
While the Disney+ brand was enough to create a huge initial surge of new advertisers, just like every business experiences, it gets a lot more difficult to create great ads as your business scales. Cost per lead will increase unless you continue to innovate your advertising approach.
Disney+ next growth surge will come by promoting their individual shows rather than trying to illustrate their entire catalog or discounted bundle.
For your subscription business:
Subscription ad performance increases when you eliminate benefit creep to focus on one specific benefit.
And don't get me started on price discount promotions within your lead generation advertising! There's no better way to attract subscribers who are most likely to churn than to offer a discount within your ads.
Here are the four steps for improving your subscriber acquisition efforts by focusing on one key feature within your ads:
Make a list of the key benefits within your offering that solves an important problem for your prospects.
Select one of those benefits to promote first.
Feature that one benefit within your advertising.
Scale your advertising by creating ads in parallel that highlight other features.
Note, while Netflix runs ads to promote their program The Queen's Gambit, they also run ads for YOU and Dear White People to attract other customer segments.
Increase your subscription growth with more efficient new subscriber acquisition by focusing your ads on one key benefit at a time. Netflix is the proven growth leader of subscription marketing. Emulate the Netflix ad approach to hit your recurring revenue growth targets.
---
Robert Skrob is recognized as one of the best subscription growth experts in the world. You may download a digital version of his brand new book, The 9 Proven Models for Exponential Subscription Growth for free by visiting www.9ProvenModels.com. Or, order a printed copy of the book from Amazon.com.