Which subscription growth model is best for fast growth?
The pandemic has accelerated a massive consumer shift from one-time purchases to higher conversion subscription offers.
However, most people think all subscription businesses are the same. That's like saying all dogs are the same. In fact, different dog breeds have unique talents, behaviors, and even sizes. Different types of dogs need unique foods. Same with subscription models.
There are three steps to growing a successful subscription model.
Step 1, Choose the best subscription model for your business, 
 Step 2, Implement the growth drivers for that model.
Step 3, Enjoy your recurring revenue growth.
This episode of Be Unleavable® Subscription Growth reveals the 9 subscription models, as well as how to launch and scale each one, so you can capitalize on this growing trend today.
📺 What I'm watching: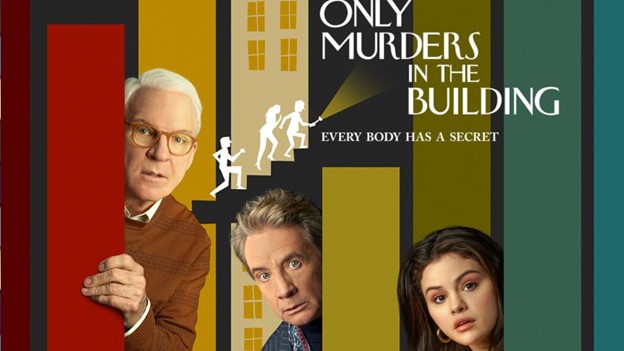 Before I started season one of Only Murders in the Building I thought this would be a vehicle for some aging actors to cash in on the huge demand for digital streaming content.
What I've discovered is this show gives comedy geniuses a platform to create an entertaining show. In addition to the star power of Steve Martin, Martin Short and Selina Gomez the supporting cast includes Tina Fey, Nathan Lane Jane Lynch, Amy Schumer, and even Sting.
All episodes are easy to watch. Fun and smart.
🎧 What I'm listening to: 
My current obsession is contemporary blues. A great example is Christone "Kingfish" Ingram whose album 662 won a Grammy Award for Best Contemporary Blues Album.
Kingfish is just 24 years old but plays guitar as well as it's ever been done. Listen to 662 by Kingfish, you tell me what you think of that guitar.
🧠 What I'm pondering: 
Any free time over the last two months is going into a brand-new product to simplify subscriber growth.
The first week of a subscription is the biggest opportunity for retention and upsells. I'm creating simple to swipe and deploy emails any subscription business can use to transform the first week from high churn to a fast growth and upsell opportunity.
I expect this to take until September to simplify and standardize. I've been developing and testing these emails for this year, deploying them with my private clients.
Let me know if this sounds intriguing, and if so, what interests you most?